Description
Edit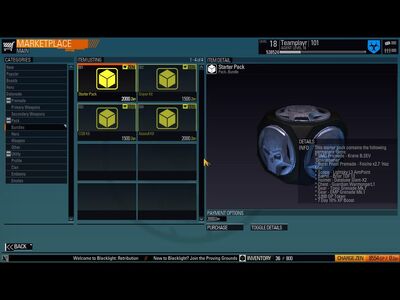 Weapon Packs are kits you can purchase from the Mini Mart for Zen, Perfect World's Currency. It might seem expensive but it includes a lot of items that can only be purchased at a later level. Beginners might find it useful as they can unlock a couple of pieces of gear that may give them an advantage against the veterans, but ultimately it will be skill, not money that will decide the victor.
The Weapon Bundles available are:
Ad blocker interference detected!
Wikia is a free-to-use site that makes money from advertising. We have a modified experience for viewers using ad blockers

Wikia is not accessible if you've made further modifications. Remove the custom ad blocker rule(s) and the page will load as expected.