Throat Slit is a Taunt available in the Customization Menu in Blacklight: Retribution.
Overview
Edit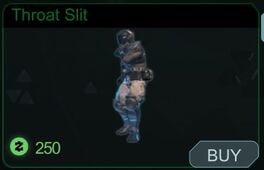 When performed the player will give sign that they are coming to kill you.
Another variation of the Throat Slit taunt is the Throat Slit Digital.
In-game Description
Edit
Show your enemies you mean business by dragging your thumb across your throat!