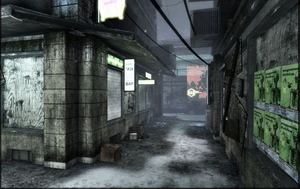 The Shadow Market is one of the Maps available in the game Blacklight: Tango Down
Description
Edit
Part of the old city, the Shadow Market is filled with dirty, forgotten back alleys and the shadier elements of society. Satellite scans have revealed uranium signatures in the area so the Blacklight Team is sent to investigate. Sometimes the seediest parts of town hide the most interesting treasures.
Leave the spawn on the left side and go straight thru the tight gap, the Ammo crate is around the right corner.
There is a health crate on top of each of the two high roads.
Top Down
Edit
Below is a top down map of Shadow Market.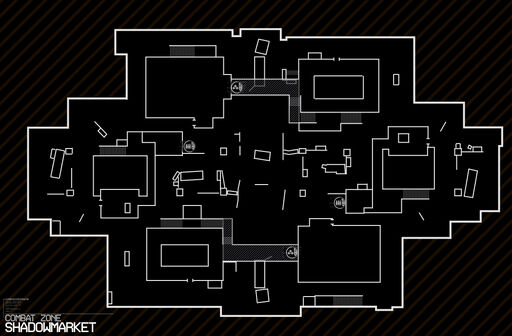 Ad blocker interference detected!
Wikia is a free-to-use site that makes money from advertising. We have a modified experience for viewers using ad blockers

Wikia is not accessible if you've made further modifications. Remove the custom ad blocker rule(s) and the page will load as expected.