Heroes are cosmetic unlocks similar to armor Camo.
Heroes (except for Stealth – "Viper" – J. Vansaint) are classified as premium items, thus, they can only be purchased with ZEN in the Marketplace.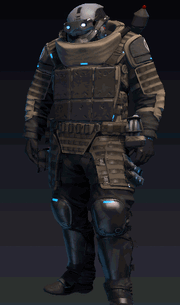 The first hero released into the game is Grendel. The first heroine released into the game is The Duchess.
There is also the pre - made heros of which you can customize on your own and mold them into your liking.
References
Edit
 1. Full list of equipment from the Gold Onslaught Pack. (April 4, 2013)