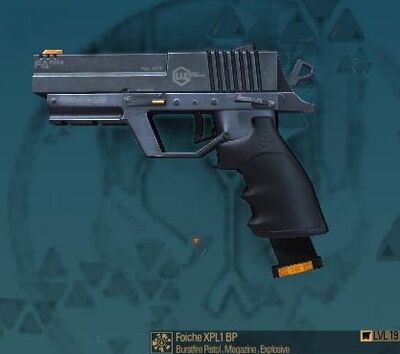 The Foiche XPL1 BP is a magazine made for the Burstfire Pistol that is unlocked at level 19. It is included in the level 19 Reward Pack as a 3 day trial version. It has explosive ammunition, which will jar the enemy's vision and will prevent him from getting revived. It has its downsides though, as your run and reload time will be increased, and explosive ammunition makes less total damage.
Ad blocker interference detected!
Wikia is a free-to-use site that makes money from advertising. We have a modified experience for viewers using ad blockers

Wikia is not accessible if you've made further modifications. Remove the custom ad blocker rule(s) and the page will load as expected.